Breitling Chronospace EVO B60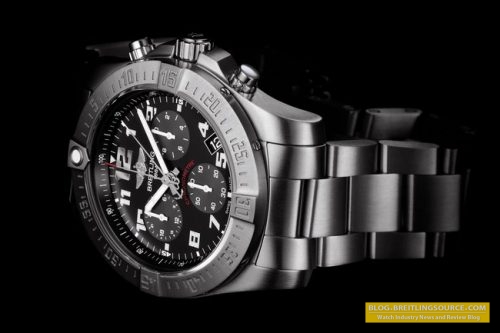 Breitling just announced a new model, featuring their new in-house quartz movement, the B60. This is a thermal compensated SuperQuartz movement, and pairs nicely with the new Chronospace EVO B60, which is a reasonably sized 43mm Titanium chronograph. This is a no-nonsense watch, for the watch enthusiast who wants a reliable, lightweight quartz chronograph watch and still cares about style.
I think its a great addition to the lineup, and really fits in as Breitling slowly evolves its brand to appeal to a more active sportsman's tool and instrument watch company. The Navitimers are still the heart of the company but the sportier watches are bringing a different clientele. I'm not a quartz guy myself, but there are times that I can see how having one would be useful. One of the things that I don't like about quartz watches is the unpredictability of when the battery will need to be changed.