Breitling for Bentley GT3 – New Limited Series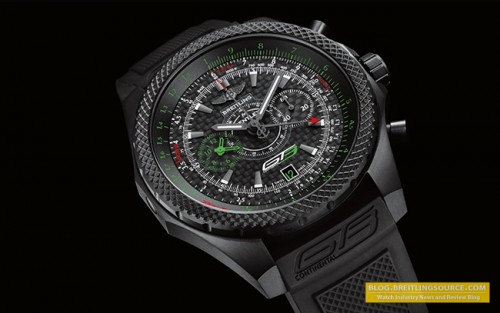 Breitling has released a new super-sized 49mm Black Titanium Bentley GT3, a limited series of 500 pieces, and it looks pretty bad ass. Following in the design of most of the new models from the Breitling for Bentley line, it features cutting edge design and high-tech materials. Maybe the next series will use Forged Carbon! I've been told they are now able to make forged carbon watch cases in China for around $800, so maybe Breitling can too.
From Breitling:
The will to conquer
A tribute to the Continental GT3 and Bentley's motorsport victories, the new Bentley GT3 chronograph fiercely flaunts its sporting nature in this 500-piece limited series with a black titanium case, carbon fibre dial, original twin-counter system and chronometer-certified selfwinding movement.