Don't Panic at The Panic Room Singapore … Pics & My Take of The Geylang Handsome Makers
By raphael too
so how i came to know about the panic room in the later part of last year was i had decided to grow a beard and was looking for beard products and not many places in Singapore carry that. i mean many places have stuff for you to shave it off but few have stuff to help it along its way as it grows… so i thought i'd give the barbers there a go as well and i found the panic room to have a very strong crew of capable barbers(or as they would like to be known ~ handsome makers) and i know this coz i've tried more than 62% of 'em and… behold, it was very good.
as u nestle in the comfort of the barber chair, there's a certain chaos in the space around you but then you see the orderliness come in, as they compose and comb your hair with a pomade of your choice to a swee swee finish.. yin and yang.. and that is good reason to keep coming back again and again and again.
and uhm I can pickup some film here too it seems
'is there a time for kohl and lipstick… a time for cutting hair?' yes there is
'O true apothecary,. Thy drugs are quick' [a quote just to note the efficacy of the products 😉 ]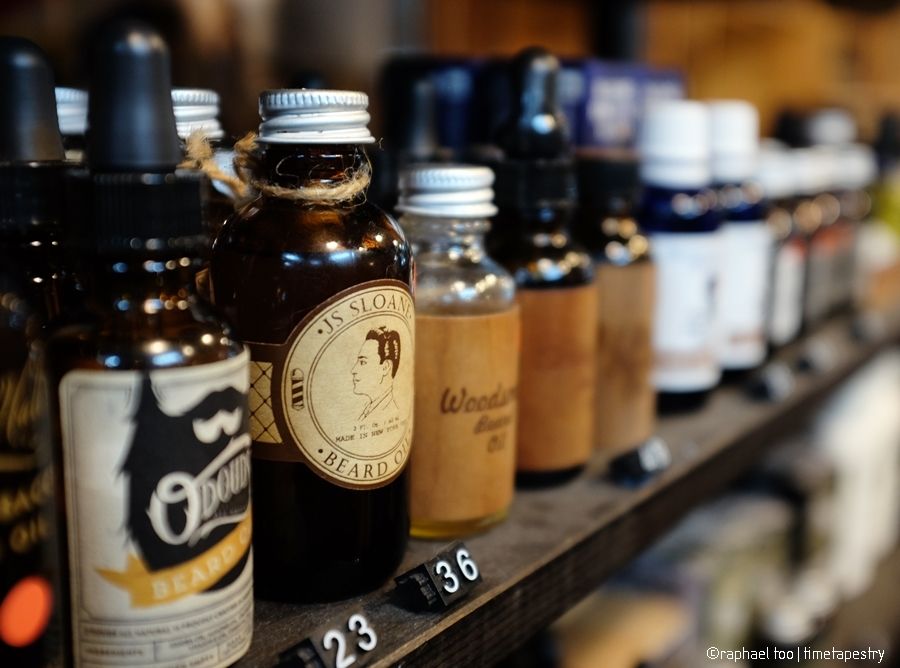 'questions of science; science and progress
'
does ultraman use reuzel? hmmm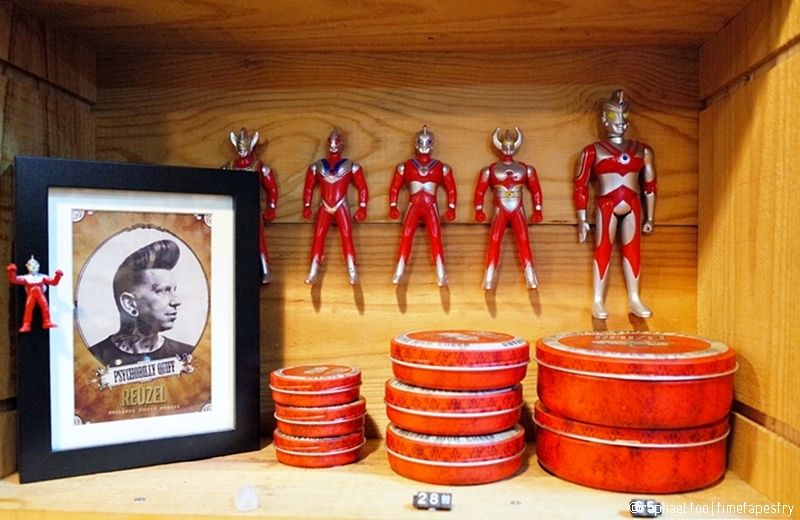 'shave me…. shave me my friend.
fade me… fade me again. i'm not the only one ahh i'm not the only one'
my words to a classic tune that seems to be
easily switchable to all kinds of stuff in my life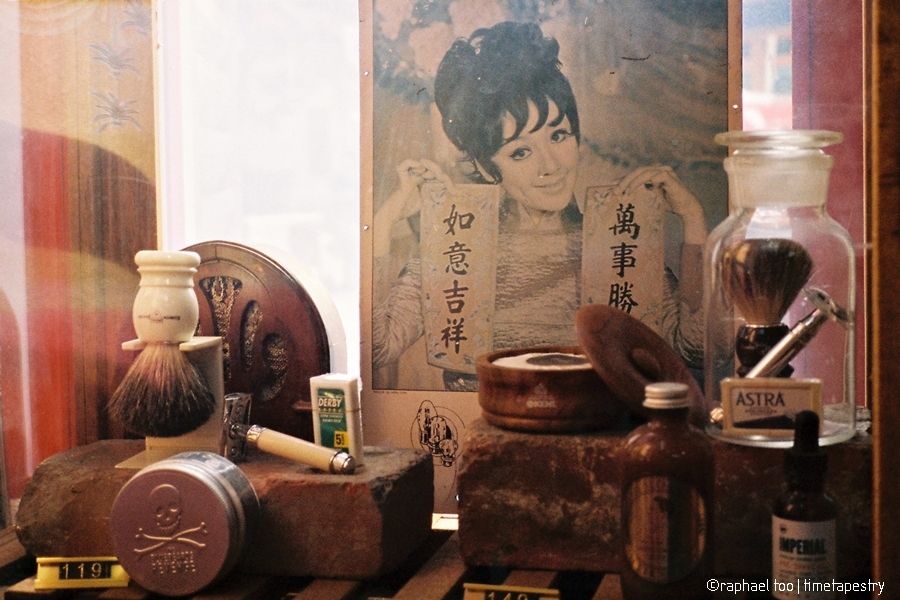 the pics in this post show a lot of the reasons why i like the place… [the sounds there are great too] it has lots of interesting things to check out & buy. a eclectic range of male grooming products, from a broad range of pomades(many of them with great designs not that it maketh the pomade better in your hair mind u but nice to look at is nothing bad 😉 , to combs, razors, brushes… the walls are lined with interesting pictures/posters/graphics and vinyl records and a player can be found about the place too. the ol barber chairs and the many little things around …read more